Search Fixer-Upper Homes For Sale
Homes for Sale in Greater Raleigh With Repair Needs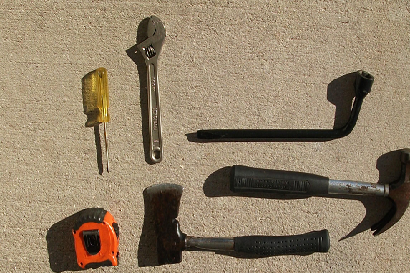 Looking For A Fixer Upper? (In Raleigh, Cary, Apex, Wake Forest and Surrounding Areas)
Are you thinking of buying a fixer-upper in the Raleigh area? While most people might think that move-in ready homes are the way to go, homes in need of repairs do offer several benefits to home buyers. Some buyers purposely seek out these types of properties for the following reasons:
Fixer-uppers are much less expensive than move-in ready homes for sale.
Home buyers can add their own custom touches to fixer-upper homes.
Do-it-yourselfers are often attracted to the challenge of homes in need of repairs. These buyers can save money in the long run, and have the pride of making the home exactly as they envision it.
Search for Triangle Area Homes That Need Repairs
If you're interested in buying this type of property, simply use the search points above to find your new home. Click on the price points to see which homes fit your budget. There, you can view available homes and see which ones fit your needs. You can also get email alerts of homes that need repairs that recently came on the market.
Your Go-To Source For Raleigh Area Real Estate
If you're ready to relocate to Raleigh, or the surrounding areas like Durham, Cary or Clayton, we are here to assist you. Get information on relocation, local neighborhoods and view homes you might want to buy. Get in touch with us today if you'd like to talk to meet up in person.