Carolina Hurricanes
In-Game Contest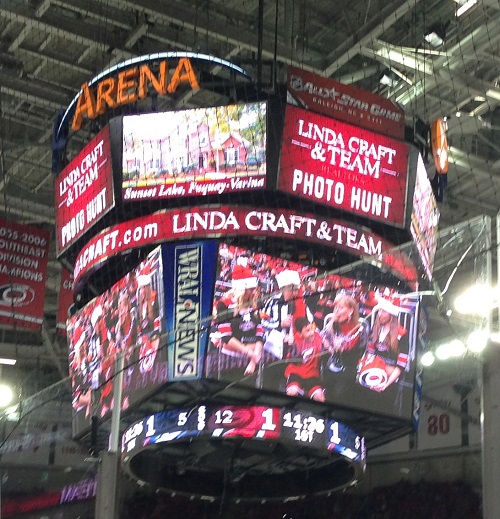 Would you like to see yourself on the Carolina Hurricanes jumbotron as you play Linda Craft & Team's photo hunt game? To win this March 31st package of two 100-level tickets, a parking pass, and to be the photo hunt contestant, register below! Winner will be selected March 29th!

*Children must be accompanied by an adult.
Register For Your Chance To Win!